46%
Eligible UMD students who voted in 2018
85.7%
Eligible UMD students were registered to vote in 2016

60.4%
Eligible UMD students voted in 2016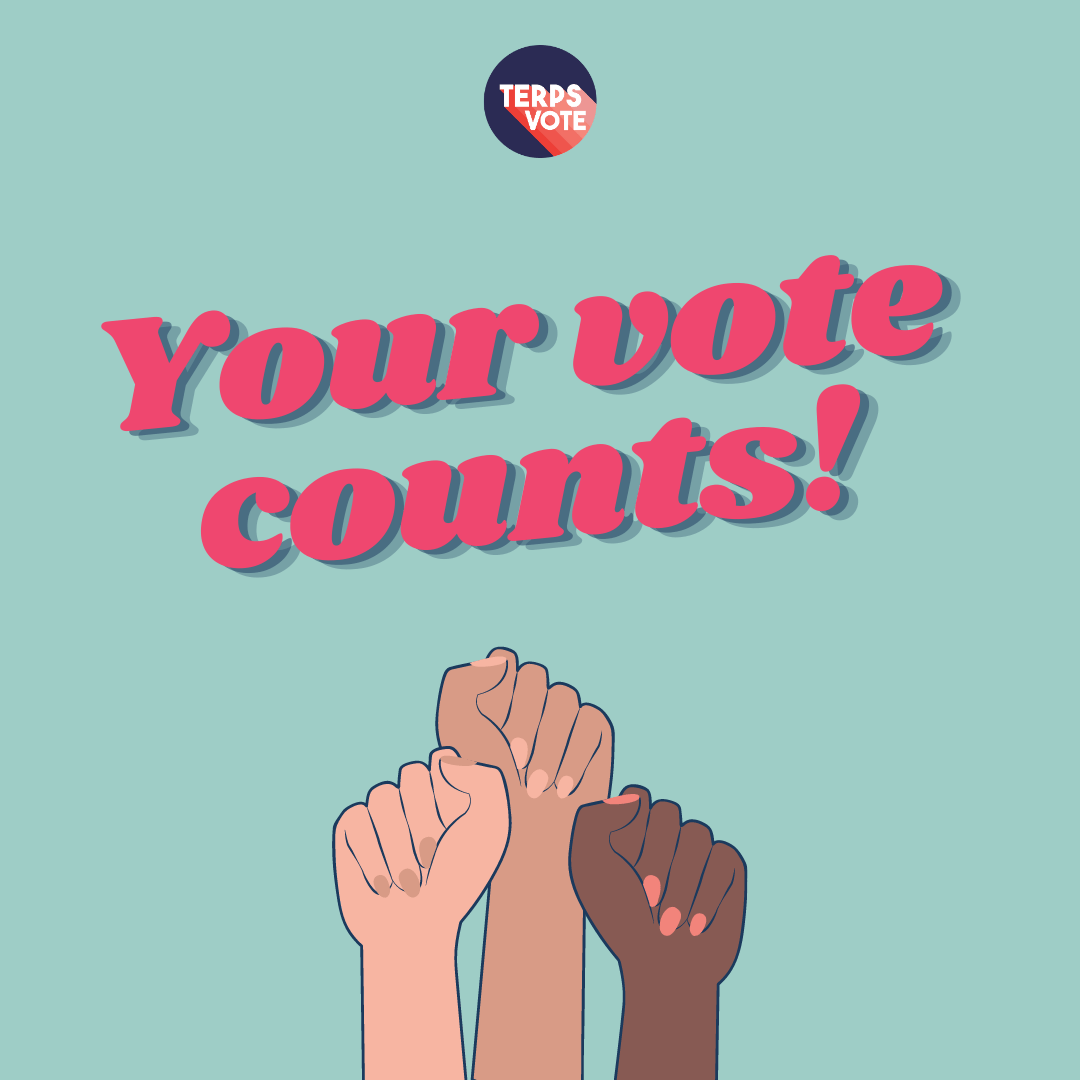 Fill out the U.S. Census to make sure you're counted!
The deadline to complete the 2020 U.S. Census is September 30! Complete the census at

my2020census.gov

A complete count in the census for College Park helps the city secure federal funding for resources that we all benefit from when we're in College Park-- like student wellness services, public transportation, federal Pell grants, public safety, mental health services and more.
In 2010, less than 50 percent of the people living immediately on or around campus were counted in the Census. For each resident that doesn't fill out the census, College Park loses more than $18,250 over a ten year period. Think about how much of a difference that money could make to students and the local services we use. 
And, although many of us have gone home to our families for the duration of the pandemic, the Census Bureau wants us to be counted at our local College Park address, where we would have been living on April 1 if this were a regular semester.
Be counted!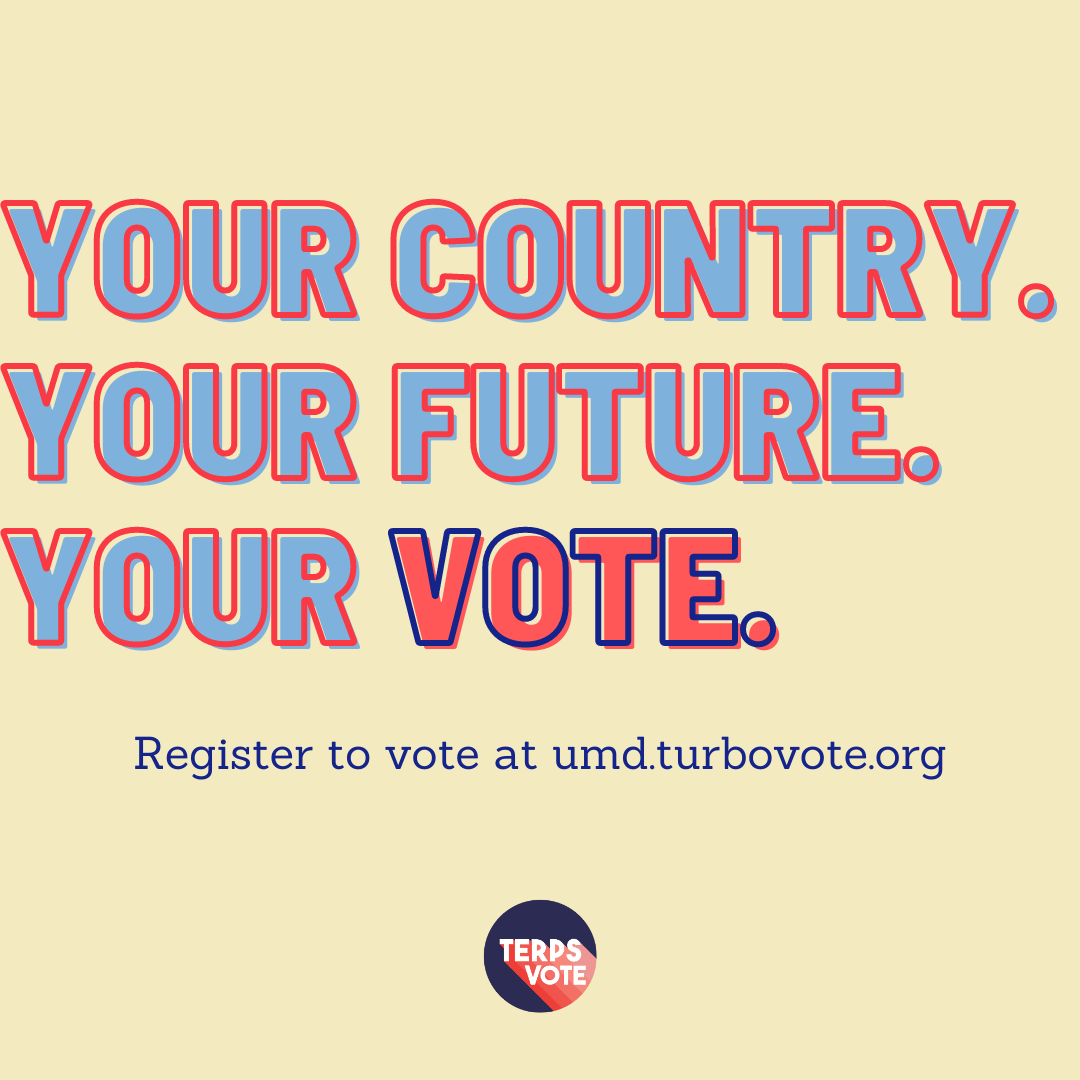 Voting is important for college students
Although most college students are busy with classes or swamped with work, it's still important to take some time out of your day to make a plan to vote and execute that plan. The elected officials you vote for can make a profound impact on your life for years to come.


 

For example, state governors can make executive decisions for your state, including decisions about COVID-19 lockdowns and mask wearing mandates. In the legislative branch, state legislators help craft and approve state budgets for each physical year, which allocate money to universities, K-12 schools, and public health entities. In the judicial branch, district attorneys are responsible for bringing charges against arrested people and

p

rosecuting criminal cases in court.
To learn more about the positions on your ballot and how they affect your daily…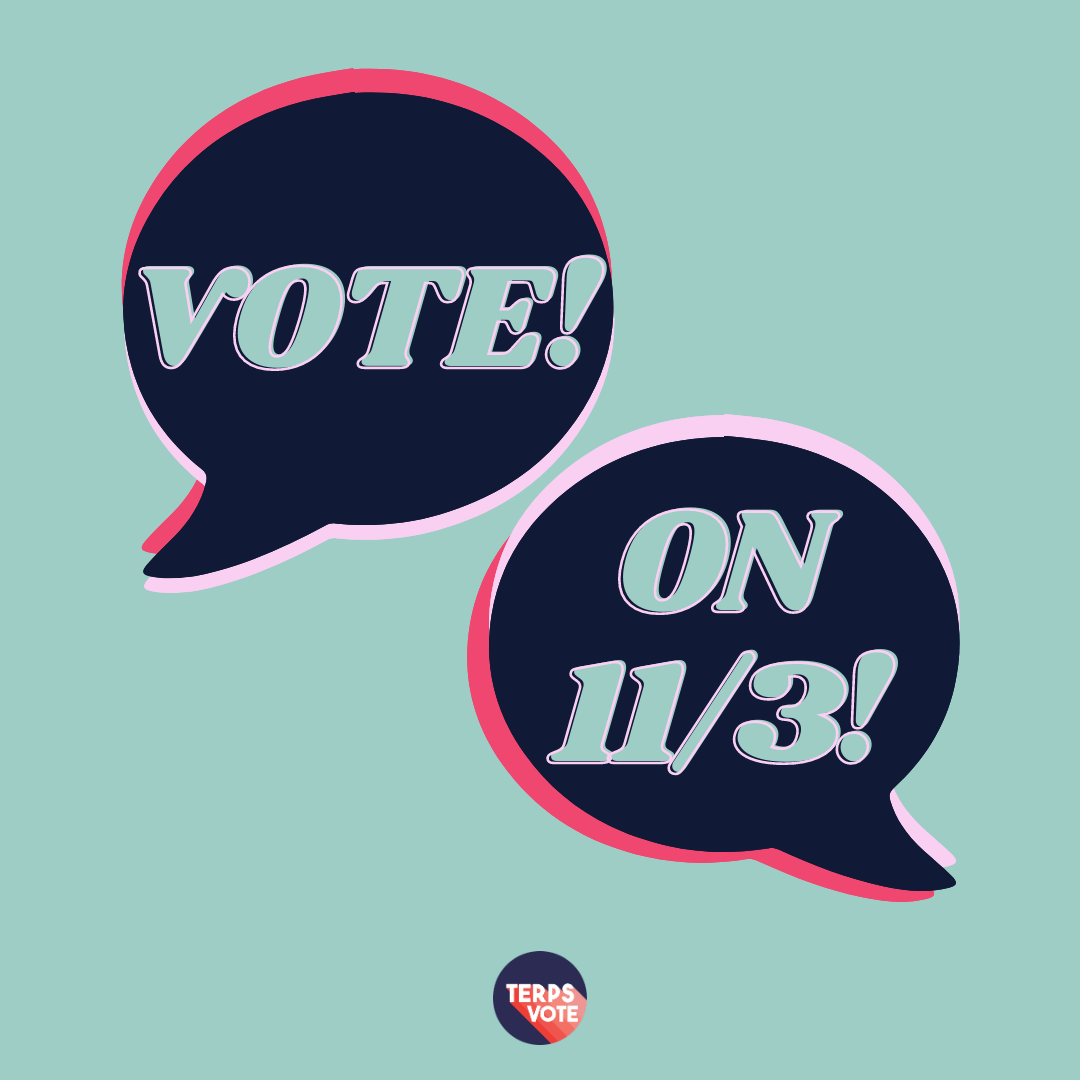 Are you a UMD professor or instructor who wants to teach their class about voting and elections?
The TerpsVote Coalition has created a course module, which includes an instructor lesson plan and a powerpoint, for teachers to run virtually with their students! The course module includes activities about how to vote, why voting is important, and how college students are impacted by the elected officials on their ballot.


 

The entire lesson plan includes six comprehensive activities and runs for 90 minutes. But, the lesson plan is customizable and you can pick the activities that you think would be the most engaging for your students and condense it into a 20-minute or 30-minute activity. 
Please reach out to terpsvote@umd.edu for a copy of the powerpoint and the lesson plan, as well as for answers to any questions you and your students have about elections and voting.