85%
Eligible UMD students registered to vote in 2020
84%
Registered UMD students voted in 2020

71%
Eligible UMD students voted on the 2020 Election Day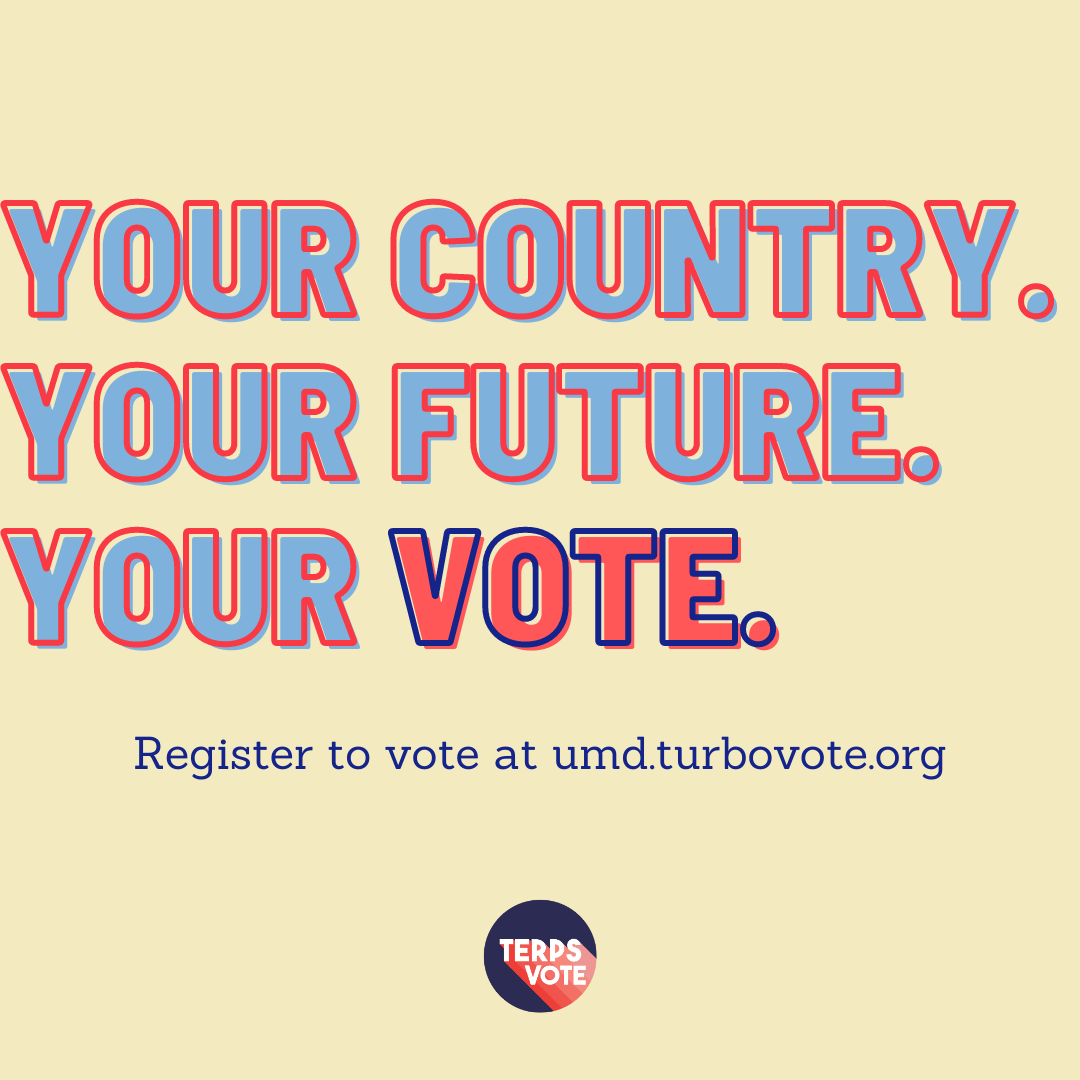 Voting is important for college students
Although most college students are busy with classes or swamped with work, it's still important to take some time out of your day to make a plan to vote and execute that plan. The elected officials you vote for can make a profound impact on your life for years to come.


 

For example, state governors can make executive decisions for your state, including decisions about COVID-19 lockdowns and mask wearing mandates. In the legislative branch, state legislators help craft and approve state budgets for each physical year, which allocate money to universities, K-12 schools, and public health entities. In the judicial branch, district attorneys are responsible for bringing charges against arrested people and

p

rosecuting criminal cases in court.
To learn more about the positions on your ballot and how they affect your daily…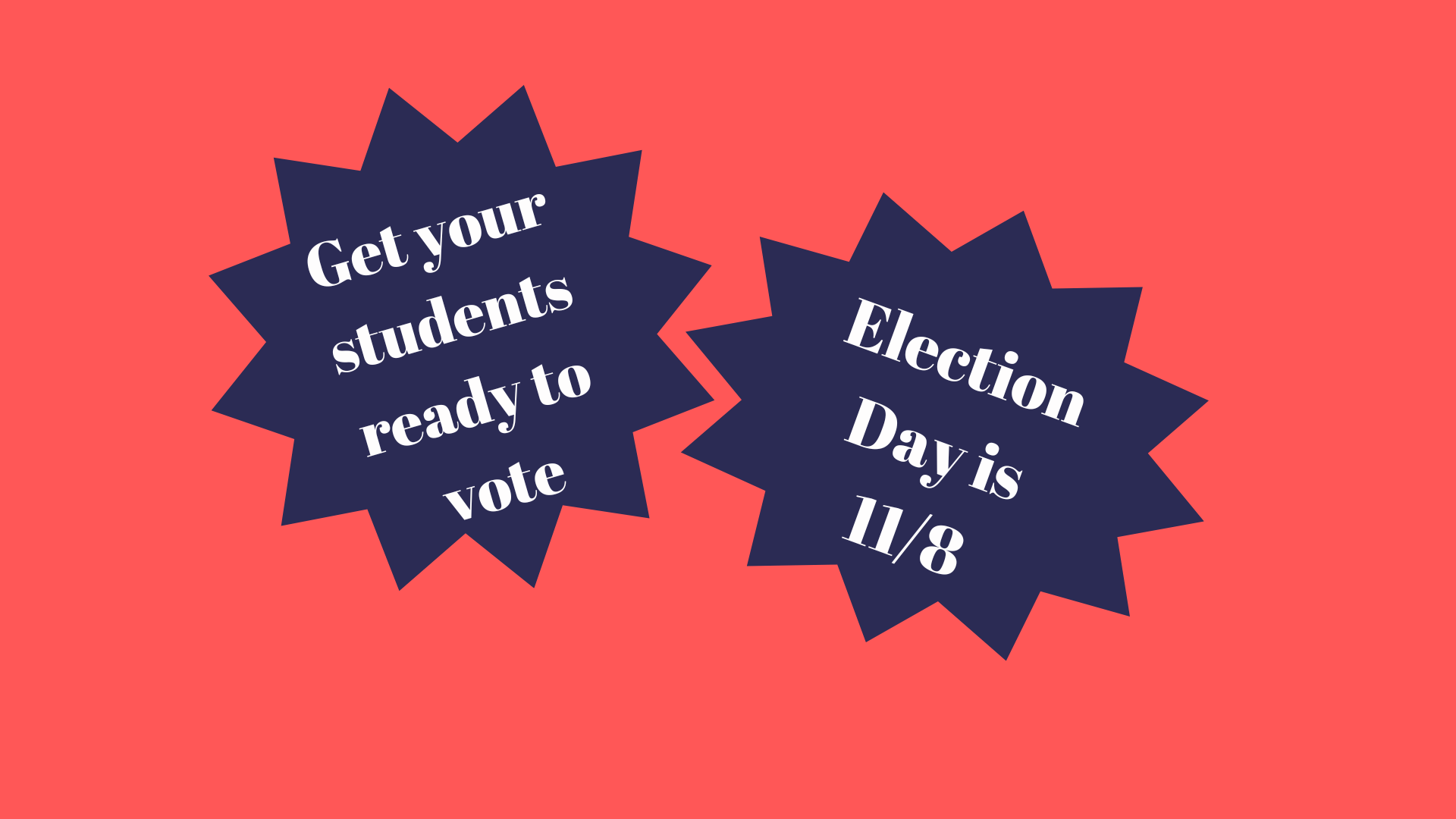 Are you a UMD professor or instructor who wants to teach their class about voting and elections?
The TerpsVote Coalition has created a course module, which includes an instructor lesson plan and a powerpoint, for teachers to run virtually with their students! The course module includes activities about how to vote, why voting is important, and how college students are impacted by the elected officials on their ballot.


 

The entire lesson plan includes six comprehensive activities and runs for 90 minutes. But, the lesson plan is customizable and you can pick the activities that you think would be the most engaging for your students and condense it into a 20-minute or 30-minute activity. 
Please reach out to terpsvote@umd.edu for a copy of the powerpoint and the lesson plan, as well as for answers to any questions you and your students have about elections and voting.
Slides for TerpsVote Module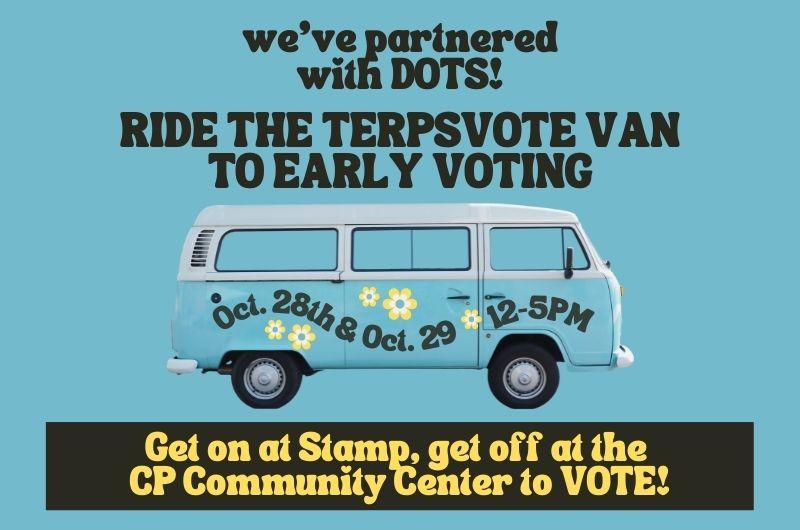 TerpsVote Voting Van Info
Are you registered to vote in PG County? Are you planning on registering to vote in PG County? TerpsVote & DOTS will take you to the polls on Friday, October 28 & Saturday, October 29 which is during the Early Voting period for Maryland Voters. The shuttle will be running from 12:00 - 5:00pm each day. 
 
We are providing a FREE shuttle from Stamp (Union Lane Entrance) to the College Park Community Center - the closest Early Voting location to campus. You MUST be either registered or eligible to register in PG county in order to vote at this location. You can register to vote at the polling location if you haven't registered by Tuesday, October 18. 
 
For same-day registration, you must provide your State-Issued ID & Proof of Residency. If you have any questions about registration, email us at terpsvote@umd.edu! 
 
Pick-ups from Stamp to the CP Community Center will run every half hour starting at 12:00pm.
Pick-ups from the CP Community Center to Stamp will run ever half hour starting at 12:15pm.
TerpLink Event Page for more Info